We like to think we're pretty awesome, but don't just take our word for it! Here are some reviews from our amazing clients!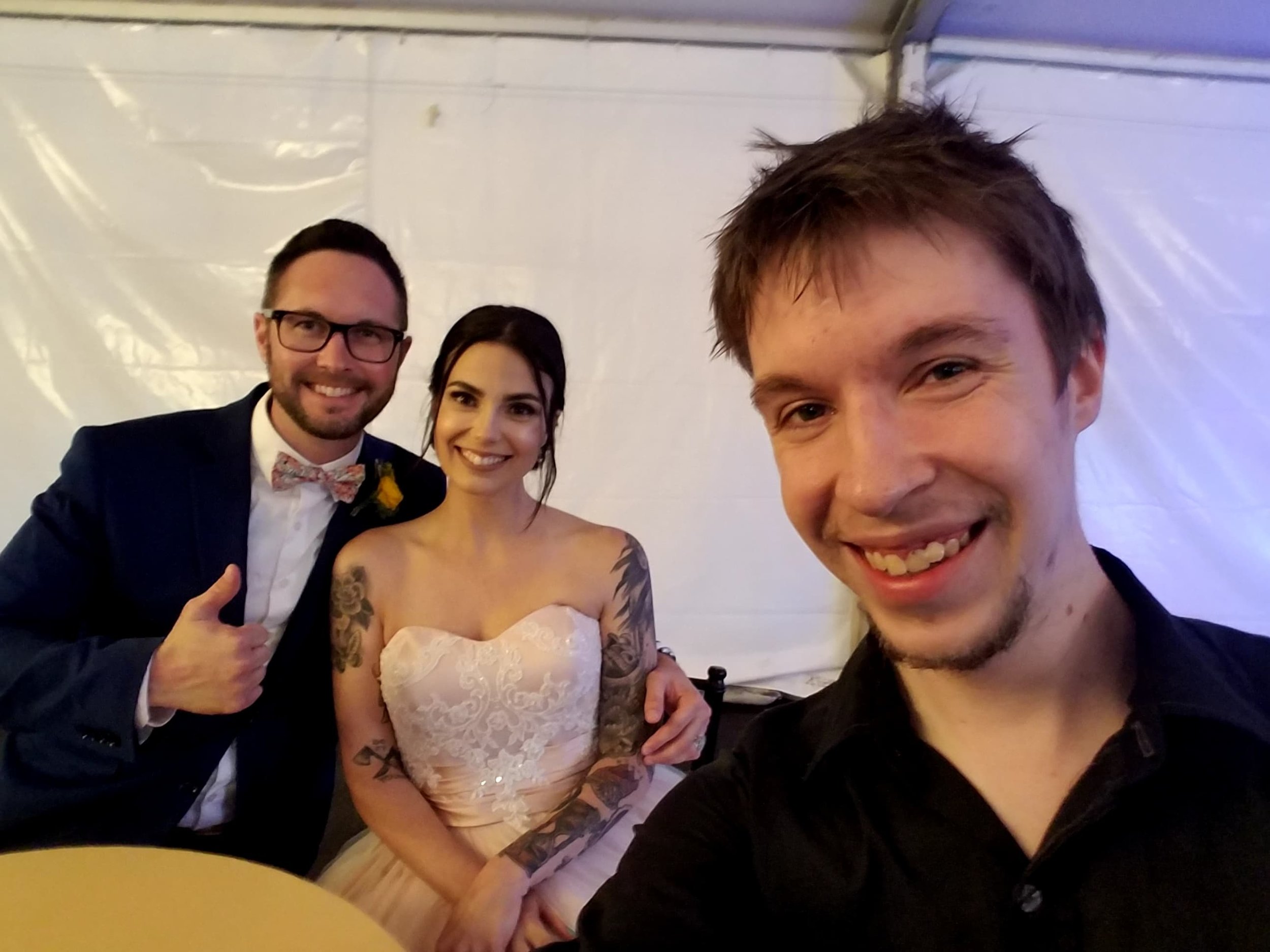 My now wife and I currently live in NJ but had our wedding and reception at her hometown of Chattanooga, TN. Since I am not from around the area, Google was my best friend. Logan at Scenic Event Solutions was my first and only call. From the beginning, Logan was absolutely amazing and attentive to not only the traditional needs of the reception but to what we wanted specifically. Logan worked well within my budget and provided so much more than I could have asked for. He accommodated my work schedule and worked with me after traditional work hours. I never felt rushed and Logan answered every question that I had. He was attentive throughout the weeks before the reception making sure everything was what we wanted. We even had some 11th hour changes (literally the night before the wedding) to now include father/daughter dance with an obscure song and to our luck, Logan already had it in his repertoire.

As for the reception itself, Logan was the absolute best! We did not have a wedding coordinator so he offered to help with the announcing of events and keeping us on schedule. Him and our photographer teamed up and make sure the reception didn't have any hiccups. Logan read the dance crowd great and kept the flow of the music going with high energy all night.
We only hired Scenic Event Solutions for the music but they offer so much more like photo booths, hair/makeup, etc.

If we are in Chattanooga again to host an event, Logan and Scenic Event Solutions will be my first and only call!
We hired Scenic Sound Solution for DJing, wedding sound, lighting, and photo booth! It was one of the best decisions we made! Please please do not hesitate to hire them for your event! They literally made our wedding! Everyone has told us how much fun they had at our reception due to the photo booth and amazing music played! We had the best time! They were so so easy to work with and extremely reasonable price wise! We learned that your event is only as good as your vendors and you can NOT go wrong with them!!
We could not have been happier that we chose Scenic Event Solutions for our wedding. We were lucky to connect with them as their business was expanding, and we had the opportunity to use Deanna and Logan for both our DJ services and hair and makeup. Throughout the planning process they were easy to communicate with, encouraging, and treated us like old friends. On the day of, Deanna and Bettina came to us to do hair and makeup for two brides and four family members. They did an excellent job! Everyone was very happy with the finished product. They were timely, efficient, professional, and fun. Logan DJ'd and MC'd the ceremony and killed that as well. We had many, many guests say how awesome the DJ was, how he was a crowd pleaser, and kept the party going the whole time. We are so happy we chose these awesome folks to work with, and I would highly recommend them now and in the future
I absolutely love Logan, DeAnna and the rest of the Scenic Event Solutions Crew... I am in charge of the PROM and HOMECOMING Dances @MCHSIndians in Chatsworth, GA and have used them several times, enough times where now they are the DJ's for ALL of the high school dances!!!!We have done everything from their most basic set up, to elaborate set-ups at prom, including the use of their Photo Booth. They are always on time and ready to go well before the scheduled time of the events. My students and faculty members love them as well--- they play the music that my students want to hear and are always ready to deal with our requests. They are more then professional and i HIGHLY recommend them for any school, wedding, or anytime anyone needs DJ services... they work with you on budget and find the perfect set-ups for your event. I plan on using Scenic Event Solutions always... I appreciate everything that they do for all of my students and community.